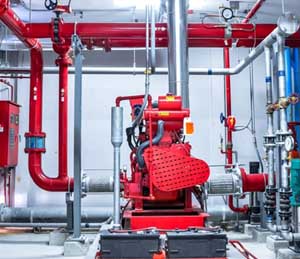 Adharshila Group provides, design, consultancy and solutions in fire Fighting systems. The diverse range of solutions and services in our portfolio enable us to keep up with the ever-changing demands of the various markets we serve.
The company has today diversified its range of services from Supply & Maintenance of Fire Extinguishers to installation of Fire Hydrants, Safety Audit, Training, Turnkey Projects & Maintenance contracts.
We specialize in Designing, Installation of Fire Hydrant/Sprinkler/ Foam Flooding Systems and have accomplished various projects.
We undertake AMC of Fire Extinguishers & Fire Hydrant system. The Maintenance of Fire Equipments are conducted strictly as per IS 2190 Specifications.
We offer following:
- Fire Pumping System
- Fire Hydrant System
- Fire Sprinkler System
- Flooding System
- Fire Extinguiser
Adharshila Group offerings a wide range of Fire Alarm and Fire Detection System. Adharshila Group follow IS2189's (Indian Standards) compliance.
Adharshila Group provides superior protection that far exceeds risk. Recognized as a true design build-company. Adharshila Group offers expertise in electrical systems. Services are available for design, installation, and maintenance of building fire & life safety equipment that will provide the highest level of protection.
Adharshila Group offers fire & life safety systems that are customized to fit the client's diverse needs. Systems for a wide variety of other projects include:

Turn-key installations, maintenance, sprinkler systems, and several other proactive approaches to preventing catastrophe can be implemented.
Our formula, maximizes protection while minimizing all potential risks, has served all over India. Adharshila Group has unparalleled knowledge of Federal, State, City, and authority having jurisdiction code and standards requirements. Our team of engineers and managers provide you with the ultimate comprehensive fire, life safety, and electrical contracting strategies while supplying you with the highest quality of protective technology available.

We offer following:
- Addresable Fire Alarm & Detection System
- Conventional Fire Alarm & Detection System
- Gas Suppression products
- Public Addresable System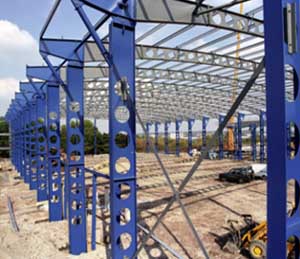 We take pleasure to introduce Adarshila Gruop as one of the leading company in the field of Heavy Steel Fabrication project. We accept all challenges from the outset and take pride in achieving them. We are oriented toward the supply and Fabrication of MS Structures such as MS Channels, MS Angles, Steel Beams and MS Plates at its best, with utmost quality and industry leading prices.
ADHARSHILA GROUP WITH ITS RICH EXPERTISE SERVES THE FOLLOWING SECTORS
- Commercial
- Residential
- Industrial
- Infrastructure
Send Us Your Requirement
We are providing this form to our clients. They can use this form to register the products purchased
through our distributors.