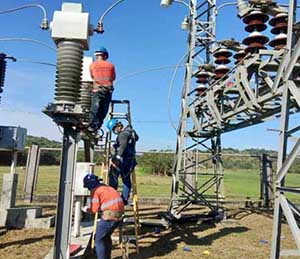 Depicting about the different testing that are needed to be done prior to appointing of 11/33/66 KV substation. Essential objective of this is to give in a basic and a greater amount of traditional method of leading the testing of different switchgears and the framework. Districts and colleges that possess and work their own utilities realize that upkeep and fix are crucial to giving dependable, ease capacity to their clients. Range is here to aid the support and fix of any substation gear.
Our total substation support and fix administrations incorporates
- Overall electric power substation inspection
- Thorough cleaning of each device
- Troubleshooting of any equipment operation
- Mechanical and electrical testing of all substation apparatus
- Troubleshooting of any substation electrical system
- Design modifications required for equipment replacement
- Electrical wiring replacement
- Testing of any substation relay for proper operation
- Verification of protective device coordination
- Complete relay system upgrades
- Full testing and commissioning
- Complete test reporting
Transformer testing is done for confirming the specifications and performance of an electrical power transformer. The transformer is the main part of an electrical distribution system so if it is not working properly then it will affect the distribution system. So it has to go through numerous testing procedures such as :
Insulation Resistance Test
Transformer insulation resistance deterioration is one of the most common causes of transformer failure.A failing transformer is a costly replacement in an electrical system with the potential for a long downtime. If you fail to maintain your transformer with regular insulation resistance testing then it's likely to fail before reaching its maximum operating life.
Magnetic Balance Test
The magnetic balance test is a most commonly used proactive test performed only on three-phase transformers to detect the faults in the core and to verify the imbalance in the magnetic circuit and also to identify inter-turn faults in the transformer at the early stage of manufacturing work. If you fail to maintain your transformer with regular magnetic balance test then it's likely to fail before reaching its maximum operating life.
Magnetizing Current Test
This test is performed to locate defects in the magnetic core structure, shifting of windings, failure in between turn insulation or problem in tap changers. These conditions change the effective reluctance of the magnetic circuit, thus affecting the current required to establish flux in the core.
Winding Resistance Measurement
The measurement of winding resistance is useful in detecting a number of types of fault in a transformer. Measuring the resistance of the windings assures that the connections are correct and the resistance measurements indicate that there are no severe mismatches or opens.
Vector Group Testing
The vector group of transformer is an essential property for successful parallel operation of transformers. Hence every electrical power transformer must undergo through vector group test of transformer at factory site for ensuring the customer specified vector group of transformer.
Ratio Test
The performance of a transformer largely depends upon perfection of specific turns or voltage ratio of transformer. So transformer ratio test is an essential type test of transformer.
BDV testing of Oil
BDV testing is done to test break down voltage of transformer oil and also it is done for checking the dielectric strength of the oil of the Transformer. If you fail to maintain your transformer with BDV testing then it's likely to fail before reaching its maximum operating life.
Ten Delta Testing
Tan Delta, also called Loss Angle or Dielectric Dissipation Factor (DDF) or Power Factor (PF) testing, is an electrical dielectric test on the insulating oil used to determine its quality. The test is performed at two temperatures. Information from each test and the results considered together may form the basis for making a judgment on whether it's suitable for a transformer to continue in service and for determining when the replacement or regeneration of the transformer oil is needed.
Transformer Oil Filtration
Transformer oil tends to degrade over time. The oil is exposed to undesirable materials like acids, metal dust, moisture etc. When transformers contain dissolved gases, dust, and other contaminants, it is time to take action for the oil to be filtered and purified.
Service and Maintainance of all type Transformer
Electrical transformers are an expensive and important part of any machinery. So for getting optimal performance and increased product life, it is best to conduct regular maintenance checkups on your machinery. We provide service and maintainance of all types of transformers.
Oil Leakage Attending Work
We hold expertise in meeting the attending to the demands of on line oil leakage in electrical equipment like oil transformers. We provide Oil Leakage Attending Work service of all types of transformers.
New Installation ,Testing and Commissioning
We do Installation ,Testing and Commissioning of every type of transformer according to its specifications.
Services and Maintainance of Transformer
The primary purpose of transformer maintenance is to ensure the internal and external parts of the transformer. For that we provide various services and maintainance of all sizes of Transformers.
Retrofitting/overhauling of Transformer
Overhauling of a transformer is normally undertaken either if it is faulty (internal) or at the end of 10 - 12 years of its service by way of periodic maintenance. It is advisable to review and analyze the periodical DGA values to check any abnormal variation and healthiness of the transformer.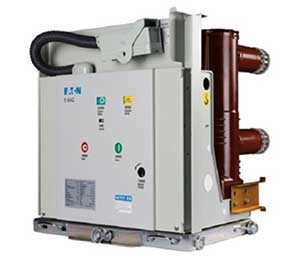 We install HT breaker for any problem,in case for transformer burning or transformer oil temperature, transformer winding temperature value ,short circuit immediately commend process going to HT breakers then tripped HT breakers..Thus,we provide HT breaker for the protection purposes.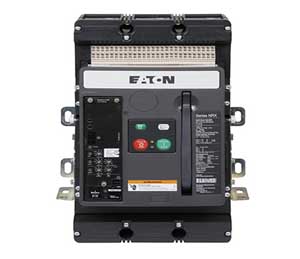 A LT breaker is an automatically operated electrical switch designed to protect an electrical circuit from damage caused by overload or short circuit. So we provide LT breaker for the protection of electrical circuit.
We are specialist and have a expert team to meet the customized and various requirement of the customer for relay testing. Protection relay functioning and reliability is assed and ensure by utilizing optimum quality testing methodology and instrument with sophisticated techniques.
Electrical Switch Gear Testing
- Breaker Functioning.
- C/T and P/T Testing Primary.
- Meggaring.
Testing /Calibrations
- Relay Numerical.
- Relay Microprocessor.
- Relay Maintenance.
Commissioning And Retrofitting
- Commissioning of New Relays.
- Electrical & Automaion Based Relay Control Panel (New And Retrofitting).
- Rouble Shooting Job Of Electrical System.
- Communication Establishment Relays And Energy Meter With Plc, Hmi And Scada.
Relay Co-ordination
- Relay Co-ordination and Power System Study.
- Fault Simulation and Finalizing The Relay Settings.
- Fault Calculation.
- Bus Bar/Cable Sizing.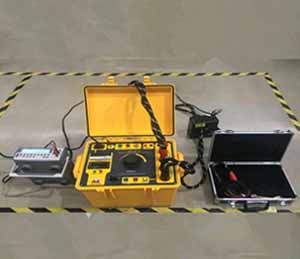 A successful cable fault location relies on knowing the position of the cable and other lines laid in the soil. Magnetic frequency procedures can be used to establish the position and depth of the cable using the minimum or maximum method. The exact position of a joint can be established using the Twist Field Method.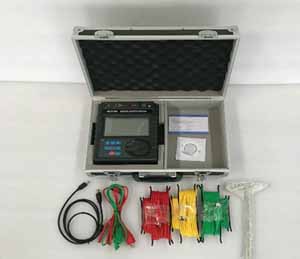 We provide services to check the value of earthing and provide the observation and material to improve the earth value. By using advanced technology, we are involved in providing Earthing Testing Service.
Features
- Precision engineered
- Executed by professionals
- Quick and prompt service
Soil resistivity testing is the process of measuring a volume of soil to determine the conductivity of the soil. The resulting soil resistivity is expressed in ohm-meter or ohm-centimeter.
Soil resistivity testing is the single most critical factor in electrical grounding design. This is true when discussing simple electrical design, to dedicated low-resistance grounding systems, or to the far more complex issues involved in Ground Potential Rise Studies (GPR). Good soil models are the basis of all grounding designs and they are developed from accurate soil resistivity testing.
Features
- Precision engineered
- Executed by professionals
- Quick and prompt service
Having oil analysis done on a regular basis establishes a baseline of normal wear and can help indicate when abnormal wear or contamination is occurring. A detailed analysis of an oil sample is a valuable preventive maintenance tool. In many cases, it enables identification of potential problems before a major repair is necessary and has the potential to reduce the frequencies of oil changes.

Oil analysis reveals information that can be broken down into these three categories:
Lubricant Condition: The assessment of the lubricant condition reveals whether the system fluid is healthy and fit for further service or ready for a change.
Contaminants: Increased contaminants from the surrounding environment in the form of dirt, water and process contamination are the leading cause of machine degradation and failure. Increased contamination indicates it is time to take action in order to save the oil and avoid unnecessary machine wear.
Machine Wear: An unhealthy machine generates wear particles at an exponential rate. The detection and analysis of these particles assist in making critical maintenance decisions. Machine failure due to worn out components can be avoided. It is important to remember that healthy and clean oil leads to the minimization of machine wear.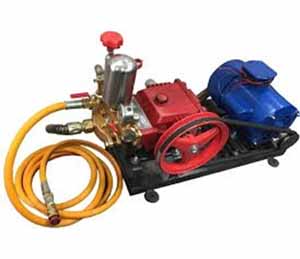 Pressure testing or hydrostatic testing is the test which is carried out after the installation of any pipeline before it is put into use. The purpose of the pressure testing is to investigate the various limits of the pipeline which will test areas such as the reliability, maximum capacity, leaks, joint fittings and pressure. Without this information the pipe can not be put into service and the owner/operators have no knowledge if the pipe meets the set requirements.
The information found from pressure testing aids to maintain the safety standards and the upkeep of the pipeline. When there is a new manufactured piece of equipment the pipelines are initially qualified by using a pressure test/hydrostatic test and regularly re-qualified at different intervals, which is called, the "modified hydrostatic test" or "proof pressure test".

When testing pipelines they are conducted under the industry's or customer's specifications, filling the vessel with an incompressible liquid, like water or oil. This examines the pipe for any leaks or changes in shape. Generally dyes are added to the water in order to detect leaks with ease. When pressure testing, the amount of pressure put onto the vessel is always considerably more than the normal operating pressure. This is to allow for any unexpected pressure levels on the vessel for maximum safety.

Information for the tester are stamped onto the vessel, this may include serial number, manufacturer and manufacturer date. There may be other information such as, REE (Rejection Elastic Expansion) and maximum expansion specified by the manufacturer for safety. This information is usually recorded on a computer system which will allow the owner to keep track when the tests have taken place or need to be scheduled in.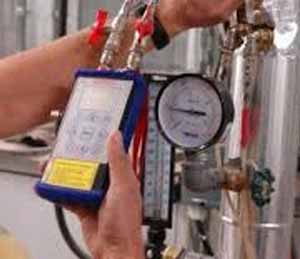 HVAC testing and balancing (TAB or air balance) is the process of ensuring that your heating, ventilation and air conditioning system is operating properly and delivering the correct air quantities at the air devices inside your building. This involves cycling the equipment on to verify functionality, measuring preliminary airflows, checking fan rotations, adjusting fan speeds, adjusting dampers and measuring final airflows to ensure conformance to design.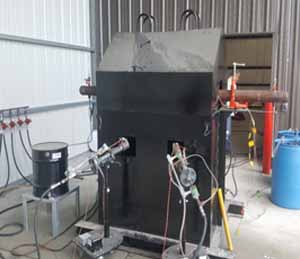 The objective for these new tests is to enhance structural performance so that uncontrolled building fire results in burnout without fractional or complete breakdown. Moreover, these fire measurement technologies would be able to improve the ignition resistant materials, fire growth, and formation of toxic gases, surface flammability that could be life saving and reducing the high cost as well.
Send Us Your Requirement
We are providing this form to our clients. They can use this form to register the products purchased
through our distributors.