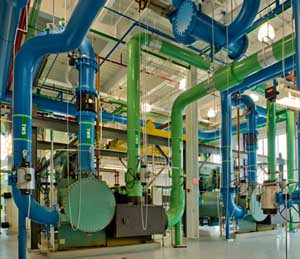 Adharshila Group is one of the leading service provider for Heating, Ventilation and Air Conditioning turnkey project with Design and Consultancy services. We are technically very competent to provide solution any kind of project where conditions are different from nominal human comfort air conditioning.
Adharshila Group HVAC strength amongst various services, lies in integrated planning and delivering quality projects in required completion time frames for office buildings, IT parks, educational campuses, hotels, hospitals, manufacturing plants, pharmaceutical units, airports, metro stations, power plants, and residential projects.
We offer following:


- Central Chilled Water Plant Systems
- Primary/Secondary Pumping Systems
- VRV/VRF Systems
- Hot Water Systems
- Ventilation Systems
- Structured Data Cabling
- Static Transfer Switches
- District Cooling Systems
- Evaporating Cooling Systems
- Clean Room Technology for Microelectronics,
- Heat Recovery and Desiccant
- Cooling Systems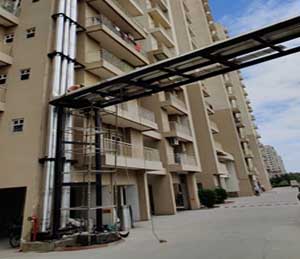 Adharshila Group undertakes complete turnkey contracts of Supply, Installation, Testing, and Commissioning for up to 2000KVA DG. We provide all type Exhaust system in indoor/Outdoor for industrial, commercial and high rise Buildings.
We had already successfully executed up to 80 meter height exhaust system with MS structure in so many projects
Adharshila offers to the industry, Commercial and High rise buildings a complete selection of products & Services to provide turnkey & one stop solution for all kinds of Ventilation.
We provide fresh air using ducts and fans system to breathe easier and exhaust the hot air to outside of the building. We also provide class room training as well as live demonstrations of ventilation systems.
Adharshila Group offers to the industry, a complete selection of Products & Services to provide one stop solution for Air Line Work.
We provide the quality compressed air using Compressor and circulate up to the required locations using Steel/GI Piping and accessories. We also provide class room training as well as live demonstrations of Air Line systems.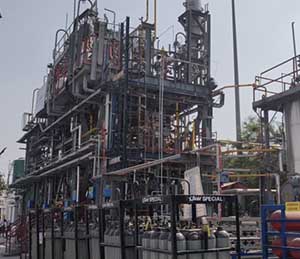 Adharshila Power Corporation has substantial expertise in electrical engineering and design for many industrial projects . We aim to evaluate and understand their power system needs and provide solutions, that balance requirements, flexibility, reliability and cost. APC has provided engineered solutions include utility power, generated power, medium and low voltage MCC systems, UPS, and emergency power systems. APC has also assisted our clients in being the interface to utility providers to ensure that the client to utility tie-in is fully co-ordinated .
Our Electrical Engineering Services include :
• Electrical Design Consultancy
• Power distribution and transmission system design
• Electrical load analysis
• External
• Internal
• Substation
• Short circuit analysis
• Route Survey
• Power Factor correction design
• Substation design
• Switchgear stations
• Transformer stations
• Surge protection system
• MCC design
• Contactor/Breaker panel design
• Cable tray and raceway design
• Energy and Safety audits
• Power quality analysis
• Generator systems
• Uninterruptible power system
• Emergency lighting system
• Fire detection and alarm systems
• Interior and exterior lighting systems
• Lightning protection
APC has in-house capabilities to support electrical, instrumentation, and controls projects. APC's Mechanical engineering department provides detail engineering, equipment design, drafting, and capital cost estimates for all types of mechanical projects.
Our Mechanical Engineering Services include :
• Design and Consultancy
• HVAC
• Fire Fighting
• Ventilation
• Fire Fighting
• Exhaust
• Pneumatics
• MS Structure
• AMC
Send Us Your Requirement
We are providing this form to our clients. They can use this form to register the products purchased
through our distributors.